Do you know that everything you do online is being monitored? Your phone conversations, and the same goes for your web browsing. Every form of digital communication gets vacuumed to the US government aka the NSA.
So your emails, phone calls, text messages, Facebook, Twitter, etc from whom, where and when, are all stored in a massive database which can be accessed at any point in time. This, they say, is to be able to track illegal and terrorist activities, but this also causes concern for everyone else who isn't a terrorist.
In some other countries, this may not be an issue YET, but it doesn't mean that you should be unmindful to what happens to your digital footprints and what you do while on the internet. Laws change all the time, and it could change in your state, country or the world you live in, at any moment.
Even if you think that your government doesn't have the capacity or technology to store data collectively, it doesn't mean that another country cannot. Besides, communication is usually a two-way traffic so you should be aware that the same technology and laws may not apply where you live, but are completely different in other parts of the world.
So, talking to your cousin in the US or a country with similar policies means that BOTH your back and forth communications are recorded. Even though you managed to reach him from your underground bunker or wherever you secret location may be.
We all get to use our devices for various reasons besides illegal and terrorist activity. A lot of people prefer to keep their communications private and secure.
You may think that the collecting of ALL communication is done for your own protection, but how about some of those so-called private conversations you had over the phone, or text messages you sent about running out of Viagra? I'm sure that people with private health info such as their HIV status would rather keep such information private. What happens if all this stored information gets leaked in one way or the other?
As far as I'm concerned, there's no such thing as 100% security or privacy when it comes to digital communication. No one is bullet proof (free from being monitored) unless they operate without a computer or cell phone and function like Uncle Pauli in the movie GoodFellas.
Pauli was sort of a vigilante cop for mobsters, or anyone who didn't want to settle disputes within the usual police or court system. Even then, there's still a good chance you could end up being tapped.
He hated phones, had non in his house, and he never wanted anyone to know what he was saying, or what others would tell him. Most of his conversations were one on one, he didn't do conferences or any place that had a crowd of 6 or more. He even had guys whose job was to answer his phone calls, and relay the message to him and so on.
So you can imagine what a private guy this was. You have two options when it comes to being anonymous: you can go either the Uncle Pauli route, or you can read on to learn how Tor works. But remember, non of these options provide 100% anonymity.
I think even Pauli got thrown in jail at one point in the movie, but I'm guessing we're not planning on being mobsters either. Just some simple privacy!
What is Tor anyway? A Brief History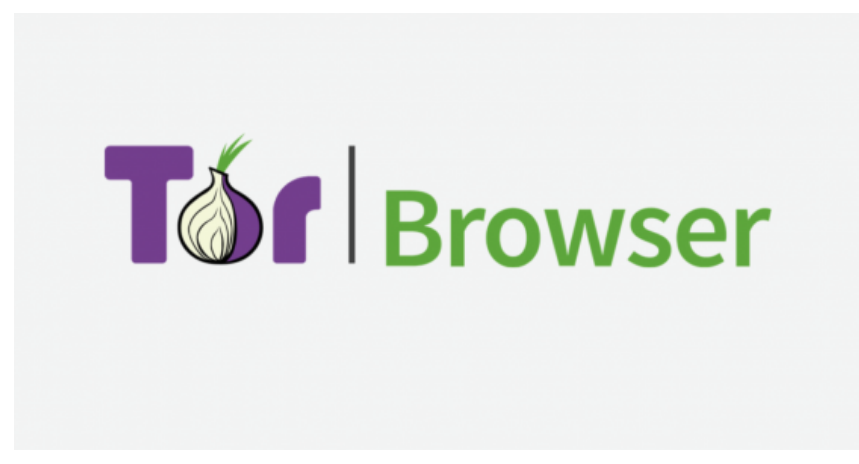 Tor is short for – The Onion Router. It's a network topology that enables anonymous communication by relaying and encrypting traffic from one node to another before it gets to its final destination. The Tor network consists of thousands of volunteer-run servers which are called – Tor relays that offer triple layer encryption as it travels through the Tor network.
With the Tor Browser, you can access sites that have been banned or blocked by your ISP. Your online fingerprint remains anonymous when you're on the Tor Network. This means that if anyone is monitoring your browsing activity, all they would be able to tell is that you are using Tor, but nothing beyond that.
So no one can tell what sites you visited. Trackers are blocked as well, ads cannot follow you because each site you get on, is isolated by the Tor network. Your cookies and browsing history are terminated the moment you close the Tor browser which makes for a safe browsing experience.
In the US, you're able to get on a lot more websites, compared to other countries where online activity is very highly controlled, thereby limiting their freedom and digital rights. Back in 2007, the Tor organization began building bridges in order to circumvent government firewalls and to make online content available to everyone who used Tor.
As time went by, they grew in popularity, especially among privacy activists and the tech-savvy, but others still had difficulty using the Tor network. So other projects were initiated in order to make Tor more user-friendly. Not only was the tor relay network in development, but other parts of Tor, which includes the development of the Tor browser.
Even back in 2010, there was a series of uprisings, anti-government protests and armed-rebellions that spread throughout the Islamic world which was referred to as the Arab Spring. This began as a result of oppression from regimes and a poor standard of living.
The protests erupted in countries that included Tunisia, Syria, Egypt & Morocco. During that time, Tor was a beneficial tool that was used to protect peoples' identity, and also allowed them access to critical information which was censored or banned by these regimes.
Tor gets support from individuals like you and I, to small and large size organizations such as, The Electronic Frontier Foundation, Human Rights Activists, journalists, Mozilla, National Science Foundation, and the list goes on. Users of Tor also include individuals, to governments, the military, undercover agencies, and all who want to remain anonymous.
You can click here to get Tor browser installed.
Things to consider when using the Tor browser
There are a few things to consider and familiarize yourself with, when using the Tor browser.
For one, Tor launches with a specialized version of Firefox, but this is not the same standard browser you use, when you launch Firefox. Rather, it's a modified version that was built to keep your browsing activities anonymous.
Unless you're an advanced user, do not use a VPN alongside Tor as doing so may compromise your anonymity. Turn off any enabled VPN on your computer before attempting to use Tor browser.
When using TOR, it's best to use it as it is, in other words, do not go customizing settings to your taste by installing add-ons, extensions, or messing around with the settings as this could also cause your traffic to leak, thereby exposing your data. This is strongly discouraged by the Tor community. Leave the tinkering to your regular web browsers.
Another thing to consider is to abstain from using Tor with other web browsers such as Google Chrome, Internet Explorer, etc. This is dangerous and not recommended to do.
Don't maximize your browser when in Tor, it also says so in notifications when Tor is launched. Doing so gives attackers or trackers information on your computer's screen size/resolution which can be used as a way to gather information about your device, which is detrimental to your anonymity.
Do not confuse incognito and private mode on your standard web browsers with Tor. Those modes simply delete your browsing history and empty your cache (saved online usernames, passwords, addresses in forms) once you close the web browser.
There's no anonymity or security involved. Your ISP, IT Administrator, or other observers will still be able to see what sites you visited when in incognito and private modes, so do not think that it's safe to browse that way.
When using Tor, they can only see that you used the Tor protocol, but they have no way of telling what websites you opened. This is why you should consider Tor over private mode and incognito modes if your aim is to be untraceable.
These are some of the most basic precautions to consider, to be able to use Tor safely. For all other questions please visit https://support.torproject.org/faq/. You'll find an extensive list of information regarding any other concerns you may have.
You can support Tor either by donating on their website, or running a relay. This basically involves you setting up your computer, according to Tor's specifications so that it's part of a node in the Tor network, where internet traffic can be routed.
Doing so makes the Tor network faster, more robust against attacks, and brings stability in the case of outages. You should also consider their legal and social info if you decide to be a part of the Tor network. More information is available on https://community.torproject.org/relay/.
Hopefully, this posting has provided a means to keep your digital activities private, with the implementation of Tor. Thanks for reading!
Sources:
https://2019.www.torproject.org/docs/faq.html.en
https://www.torproject.org/about/history/