LibreOffice is an open source alternative to Microsoft Word that can be used to create documents such as Word, Excel, PowerPoint, etc. online and offline. How many times have you gotten a new computer, hoping that you're able to create office related documents, only to find out that very important software such as Microsoft Office apps are missing, and in order to get them, you'll need to pay an additional $100 to have it installed on your PC.

Today I'll show you a trick on how you can use LibreOffice program not just to create documents, but also to save them with the default extensions such as .docx, .xml, & .pptx which Microsoft uses. This is very important because those formats are the standard in most organizations today and that's what most people are accustomed to opening documents you send them with. Examples include; your resume, letters, spreadsheets and presentations. They all use the Microsoft Office suit format.

If you're using a program other than Microsoft Office Word, for example LibreOffice or OpenOffice – to create a letter, it may be readable by you who is creating it, and to others with the same software but the majority of computers out there today, run Windows based operating systems therefore, the person on the receiving end may not even be able to open your letter attachment simply because the computer they are on, only understands how to open word documents or .docx extensions which is what Microsoft Office uses.
LibreOffice and OpenOffice do not use such formats by default but it's possible to change that. Read on to learn how.
You may already have these programs preinstalled on your computer. Especially if you're using a Chromebook or Linux based operating system and you'll notice while using these alternative programs that you can open and create documents, but when it comes to saving these documents, they give you a list of options on what format to save the document in. For example, in LibreOffice, you will have options to save your document in either Microsoft or ODF (Open Document Format). The latter is used by non-windows based operating systems.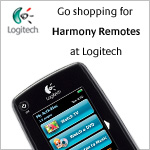 What you'll learn in this post today is how to have LibreOffice automatically save your documents like you were using any regular Microsoft Office application, without even worrying about the format. This is a set it and forget it approach to having your documents readable by anyone you send it to.
A Quick Note on Extensions in General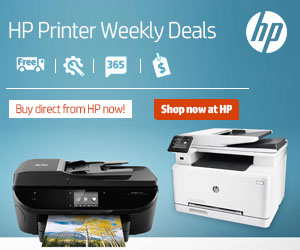 In a computer, there are tons of file types, also referred to as file extensions. Some are more popular than others and some will become more popular than others probably in the future but for now, I'll name a few file types and what they're used for.
Mp3 – Media Player 3 is most popular for playing mostly audio files such as music and audio recordings. You'll often see audio files with that extension. For example; track1.mp3
AVI – Audio Video Interface is used for mostly video files. Since most videos carry audio as well, this includes the A for Audio in its extension. A lot of movies are saved with the .avi extension.
Docx – Used mainly to open word text documents but the .docx extension is unique to Microsoft Word. The great news is that these alternative apps are able to use the .docx format. As long as you remember to save or set it to save your files that way. There are other extensions used to open word documents but .docx is by far the most ubiquitous and that's why it's important to be able to save documents in this format.

That's just naming a few to give you an idea on how file extensions are related to certain programs. There are usually several file formats to one particular type of file. For example, Word documents formerly used .doc (no 'x') and video files have a lot more than just the .avi format. Others include .MKV. So the next time you download a particular file but you're unable to open it, one of the first things to do is to check out its extension (right click and select properties). If the extension isn't one that's familiar with a program you're trying to open it with, then it simply will not work.
For example, a Word document saved with the ODF extension in LibreOffice cannot be opened by a user using Microsoft Word because Microsoft Word only knows the .docx extension (not .odf) and a few others it used in the past such as .doc, etc
You may have to research what program is capable of opening that particular file extension, then download and install the program and use it to locate and open the file in question.

Another scenario that gets people in a vibrating panicky state is when they have a long list of Microsoft formatted documents like word or excel, but they don't have Microsoft Office (which includes Word, Excel, PowerPoint, OneNote, etc) installed to open those programs on their computers, and they begin to assume maybe the files are broken, corrupt, or infected with a virus, NO! – It's simply because you don't have the right program to open it, or your Microsoft Office license has expired.
Having said all above, here are the steps to install and configure LibreOffice so that you can open your most popular Office documents such as Word, Excel, PowerPoint as if you were using Microsoft Office.
Follow the screenshots and instructions below to install and setup LibreOffice with extensions .docx – for word, .xlsx – excel, and .pptx – for PowerPoint presentations (which are all Microsoft Office compatible) as the defaults.
Go to LibreOffice and follow the below directions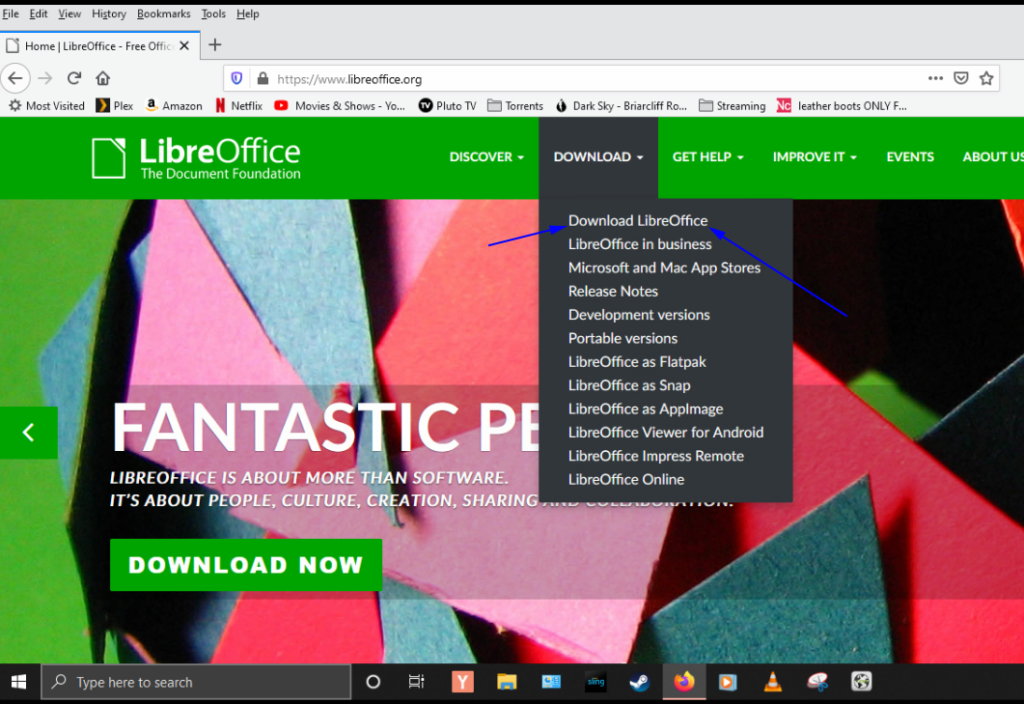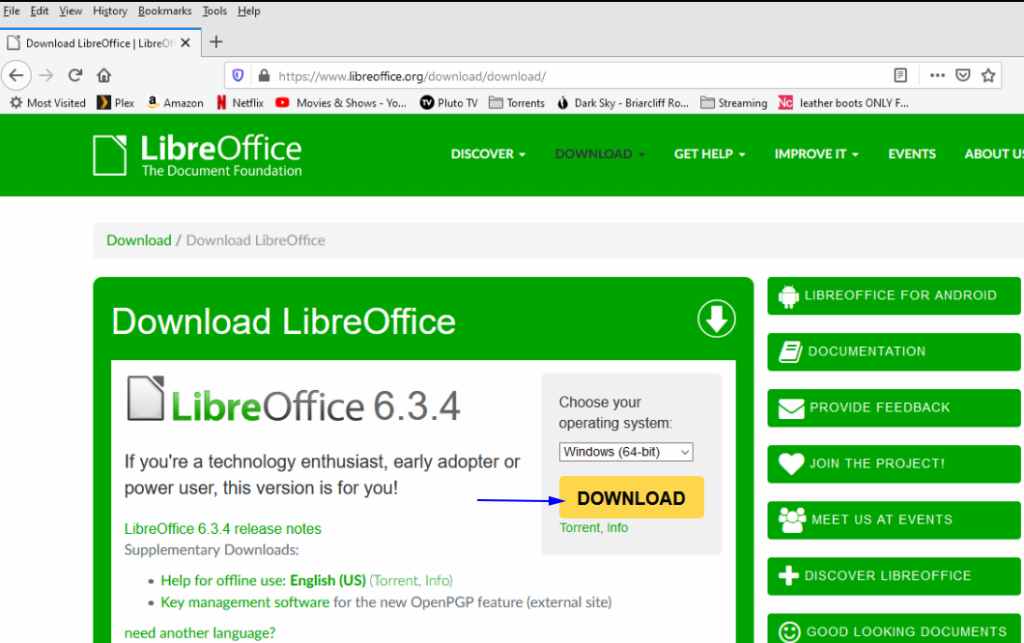 In most cases, the software will detect what version of Windows you have – 32bit or 64bit but be sure to pick appropriately.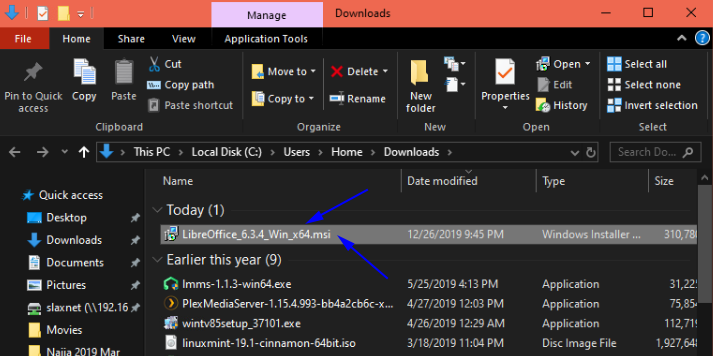 The screenshot above is my downloads folder – which is where files are downloaded to by default. You can also open this directly on your web browser and the downloaded file will be pulled from this location. Unless you have a customized setting as to where your downloads should point to.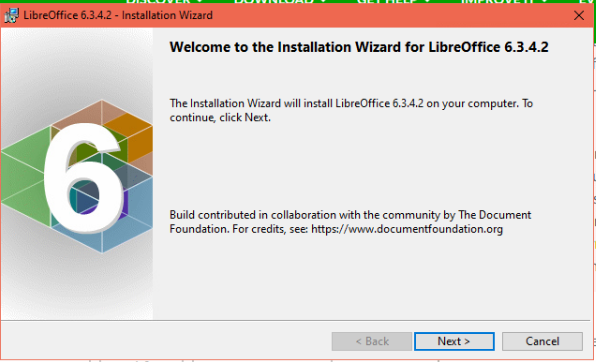 Click through to install LibreOffice. After installation, you'll want to open the program to change the way it saves office documents… Open LibreOffice by searching as shown below…
Also, keep in mind that LibreOffice uses different naming conventions that is custom to their document types. For example Microsoft Word = LibreOffice Writer, Excel = LibreOffice Calc and PowerPoint = LibreOffice Impress.
So that's what you search for when you use LibreOffice. It doesn't know what Word or Excel is, so you won't get any results when you search for those terms unless you have Microsoft Office installed as well.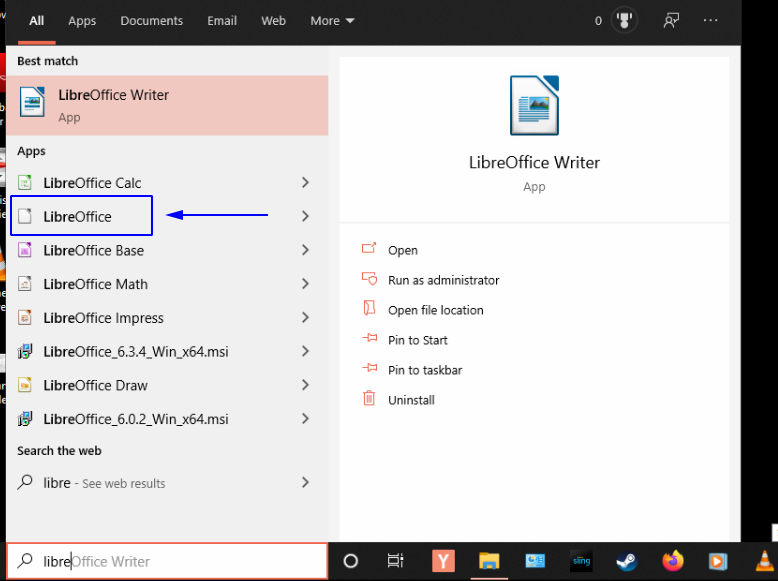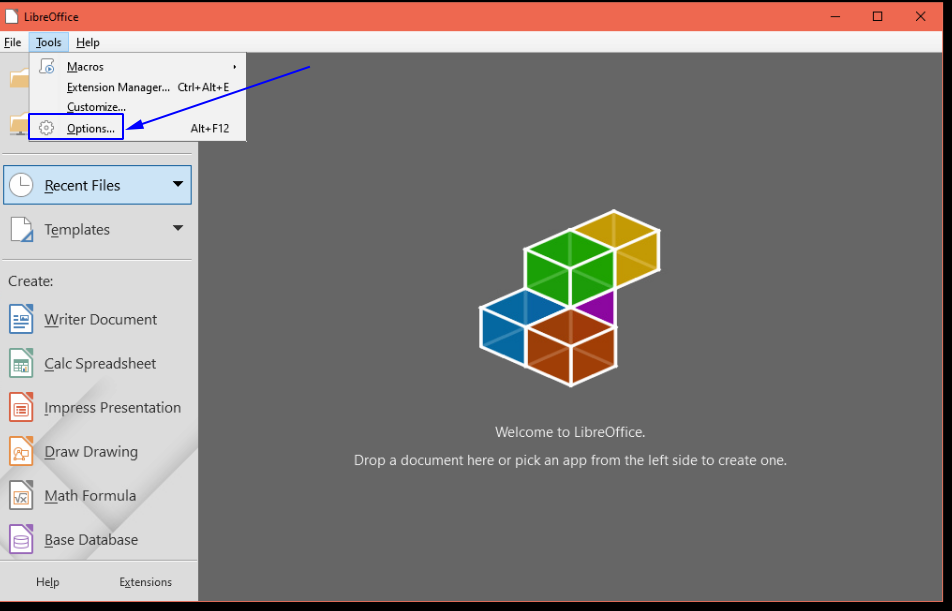 After selecting options, the following are procedures for Word, Excel & PowerPoint.
You basically follow the arrows from left to right, make sure you're in the General tab, then select the options from the drop down lists on the 2 fields where you see the arrows pointing. Make sure they match what you see here and follow through on the screenshots that proceed.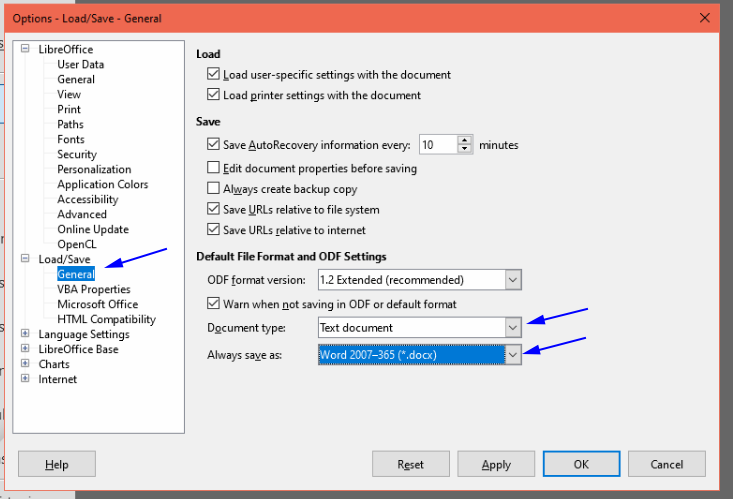 For Excel….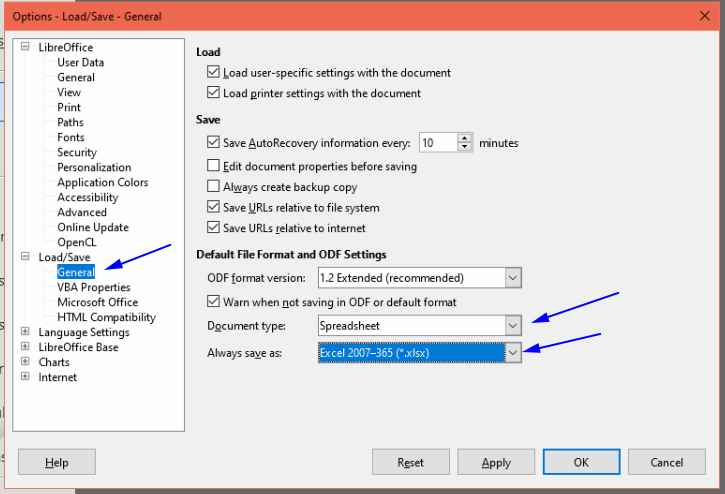 And for PowerPoint…
Once you're done, select apply and hit OK. Close and test your file extensions by opening maybe a word document, type in some random characters and save the document. Then pay attention to what file type it is trying to save as. If you see it listed as a .docx extension, you're in business like a florist on Valentine's Day.

Feel free to let me know in comments or twitter if you have any questions regarding this posting. Thanks!